Darwin Chorale back together... and apart!

| | |
| --- | --- |
| Type of post: | Choir news item |
| Sub-type: | No sub-type |
| Posted By: | Shalom Kaa |
| Status: | Current |
| Date Posted: | Wed, 24 Jun 2020 |
Darwin Chorale is back to weekly rehearsals after several months hiatus since Covid-19 restrictions began.
With the easing of restrictions and a determination to do what they love, a 40-strong contingent are in preparation for an August concert aptly named,
From a Distance
.
The choir also has a new temporary home, Christ Church Cathedral. The larger space allows members to adhere to physical distancing guidelines.
"It's literally 'take a pew' - each!' said one choir member.
Like many businesses and organisations that cater for large gatherings, Darwin Chorale has had to comply with health guidelines, including limiting the rehearsals to 45 members.
"We've had to make more than a few changes to be able to return to rehearsals as a group" says Production Manager, Annette Gore.
"This includes the use of the Covid-19 app. We're all adjusting to our new normal," Gore added.
From A Distance
will feature a broad repertiore including music from Billy Joel, Andrew Lloyd Webber, Stevie Wonder and Duke Ellington to name a few.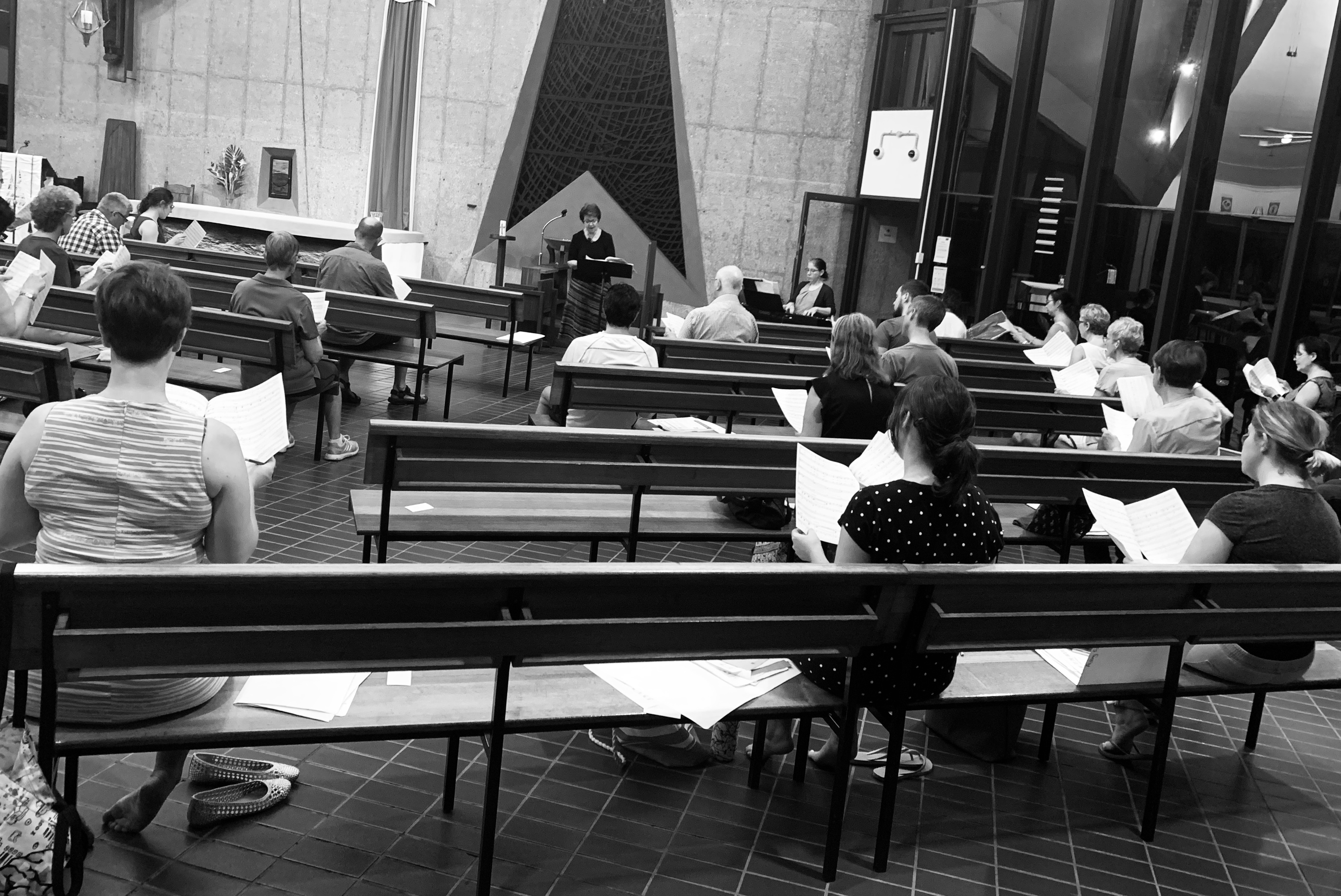 Darwin Chorale members Resy van Beek, Louise Studds and Aisling Fagan physical distancing
during rehearsals.
Photo by Shalom Kaa