2022 COVID Information - A Night at the Movies, Darwin Chorale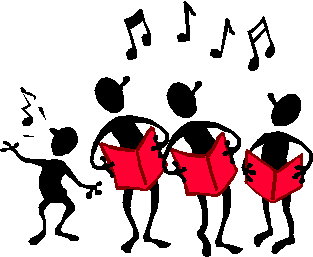 | | |
| --- | --- |
| Type of post: | Choir news item |
| Sub-type: | No sub-type |
| Posted By: | Darroch Robinson |
| Status: | Current |
| Date Posted: | Tue, 25 Jan 2022 |
The Darwin Chorale Board is committed to providing covid-safe rehearsal and performance spaces and we look forward to your participation in our exciting 2022 concert program.
Our first concert, A Night at the Movies, will be performed on 12,13, 14 May with rehearsals commencing on Wednesday 2 February, at 7:15pm.
Our rehearsal space is now the CDU Theatre to allow for appropriate social distancing. Additionally, short breaks will be taken every hour to allow singers to remove their masks and get a breath of fresh air outside the theatre.
QR code check-in on entering the theatre is required and we encourage the maintenance of personal hygiene with hand sanitizer and hand washing.
To comply with Northern Territory Government direction, all singers and anyone associated with the Darwin Chorale; conductors, rehearsal pianists, musicians, lighting crew, stage crew and front of house, are required to be double vaccinated.
We maintain an internal register to record that we have sighted your double vaccination status. No other details are retained, and no copies will be made of any documentation you present.