Description: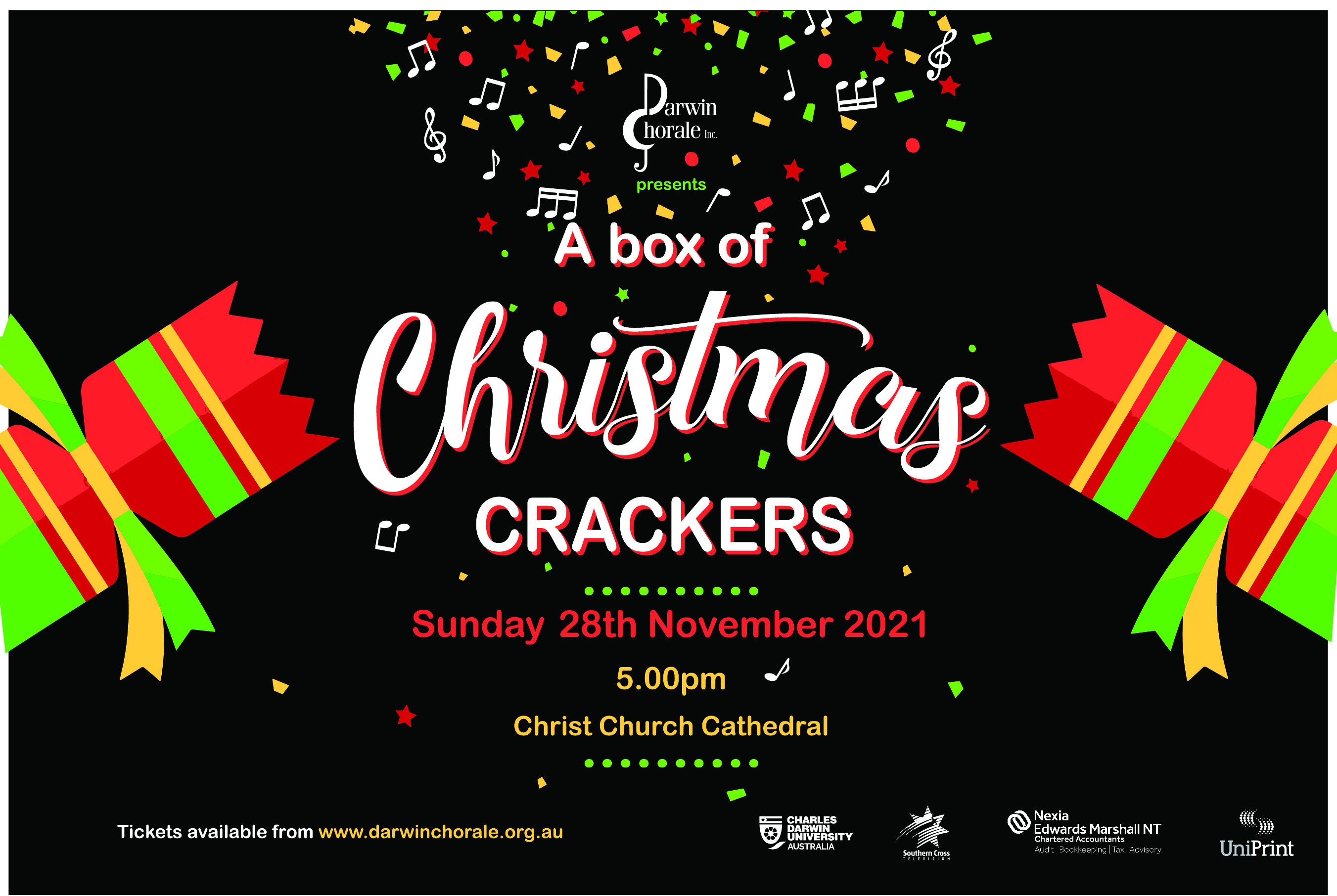 A Box of Christmas Crackers
, Sunday, November 28th, at 5pm, Christ Church Cathedral
Darwin Chorale celebrates Christmas 2021 with A Box of Christmas Crackers on Sunday, November 28th at 5pm at the beautiful Anglican Cathedral adjacent to the Waterfront Skybridge.
Under the direction of Bishop Greg Anderson, this concert covers a wide range of seasonal fare; from beautiful arrangements of traditional carols, to Hollywood and schmaltz; from Australian-themed creations to international favourites. There is the familiar and the new: something for everyone!