Description: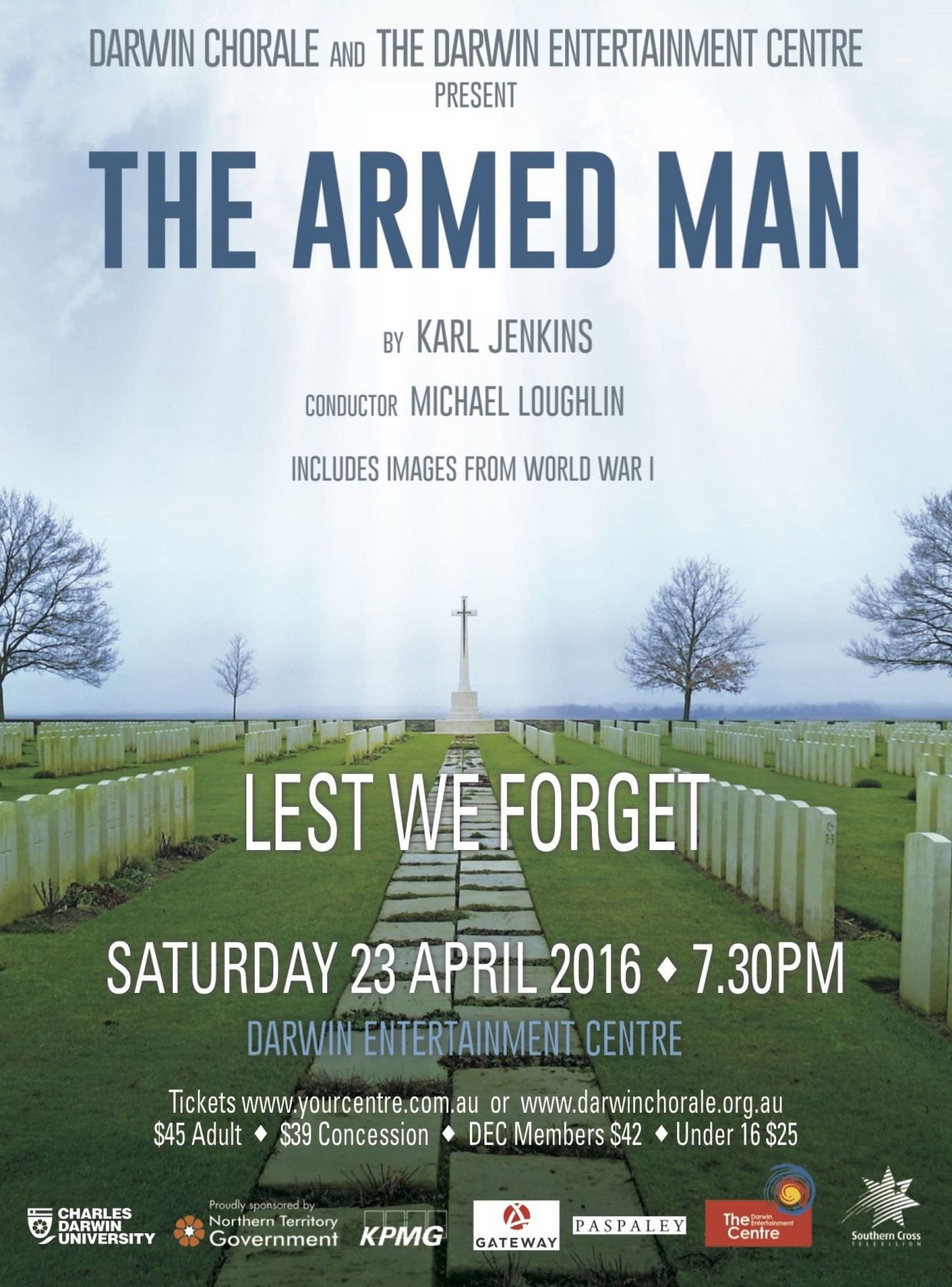 After a successful performance of Karl Jenkins'

The Armed Man

on ANZAC day in 2015, the Darwin Chorale is repeating this emotional and spell binding show.

With a mass choir and orchestra this work depicts the horrors of war, the suffering and the pain, but also illustrates the guilt of those who survived to return home. The work ends with hope, Better is Peace.
Throughout the stunning choral work, images of soldiers and war are shown highlighting the haunting reality of relatives of local Darwinians who were touched by war.